Derek D'Angelo
I teach Economics at Eisenhower High School in Shelby Township, Michigan. We are one of four high schools in the Utica Community Schools. In addition to teaching I serve on the Sterling Heights Board of Zoning Appeals as Chairman.
Homepage: http://edublogs.misd.net/dangelo
Posts by Derek D'Angelo
I was at work, but not in the classroom today. Mr. Hallam and I were working on a project for the building.
Students used chapter 10 text to answer 10.2 questions and complete 10.3 graphic organizer assignment

Students should have no problem completing the assignment during class.
Passed out Globalization cartoon & union statistics packet

Brief overview of chapter 10 about human capital and the labor force.

Short discussion on topics like outsourcing.

Outsourcing is a business paying someone outside the business to do a job for them.

UCS outsources its custodians, Ford Motor outsources many parts to suppliers that a lot of parents work for.
Analyzed globalization cartoon. Is Globalization a good or bad thing?

Better living through cheaper imports…is this good or bad? The unemployed workers…is this good or bad?

Fast food workers stage brief walkouts in Detroit to protest wages article & video

Should fast food workers be paid $15 an hour? Why or why not?

What impacts would an increase in wages have on prices?

What would your advice be to the final worker in the video that wants more money for working at McDonalds?

Most say he should improve his skills. This is a problem in Michigan right now and partially why we have a higher than average unemployment rate. We have a mismatch between skills workers have and skills employers need.

Are professional athletes overpaid?

Many said yes so we looked into this a bit.

Detroit Tigers team profile on Forbes

Their revenue is $238 million, their player expenses is $143 million.
They made $8.4 million last year and the franchise value has increased $235 million to $643 million in the past 10 years.
Are the players overpaid or are they just getting their share of the revenue that they help generate?

Compensation for military sample

Many factors go into how much a worker is paid, including how much money is being brought in in revenue.

Are Unions a good thing? That is going to be an in-depth discussion….Let's get some facts on unions first.

Go back to your packet given at the start of the hour and record down the missing information as we go through the PowerPoint.
CHAPTER 8 TEST WEDNESDAY

Answered student questions from Chapter 8 review sheet

Watched portions of Dave Ramsey, Chapter 3

Watched parts discussing Roth IRA, 401k, 403b, 457 & pensions

Passed out Funding 401ks and IRAs and Rule of 72 Practice assignments

Students had about 15 minutes in class to work on this assignment.

Due Wednesday, we will go over together in class before the test.
CHAPTER 8 TEST has been postponed until Wednesday due to many students taking the AP Government exam tomorrow.

Passed out Chapter 8 Test Review

Reviewed from Friday…

What is money? It must be something that people are willing to accept as payment.

FDIC Insurance & its purpose

Credit cards v. Debit cards

Fiat money-not backed by gold…only has value because the government says it does.
Topics introduced today

Personal Savings Rate in the United States
Federal Reserve Responsibility
Credit Union v. Banks

Both essentially perform the same functions. Both have checking & savings accounts and give commercial loans.

The primary difference is banks are owned by its shareholders, credit unions are owned by its members as a finacial cooperative. For this reason they usually are more local and offer better rates and are very responsive to members needs and issues.

We looked at DFCU Financial who shares their profits with its members…$21 million in 2012!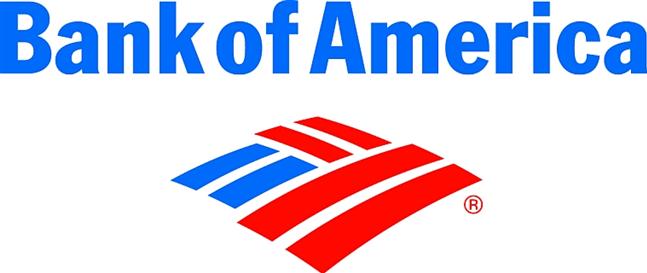 FICO

A publicly traded company that provides analytics for financial institutions to determine a borrowers creditworthiness.

Paying in cash will not help your credit score.
Bonds

A bond is a loan in which the borrower promises to pay the lender a fixed rate of interest over the term of the loan and then repay the principal at the end of the term.

When you buy a bond you are lending money to the issuer. Bonds are generally looked at as a moderately safe, low risk investment.

There are U.S. Treasury bonds (very safe), Municipal bonds (fund local and state government projects), Corporate bonds (loans to businesses)

A school district may issue bonds to borrow money to build new facilities or add on to existing ones. Click here to learn more about the 2009 UCS bond issue.

Junk bonds are higher risk, lower quality that may not be paid back.
Went over details of different investment vehicles. These are accounts you put your money into for retirement and then invest in mutual funds, typically.

401k

Limited to $17,500 a year.

Defined contribution retirement account for employees of private businesses.

Cannot take money out before 59 1/2.

INVESTING PRE-TAX DOLLARS. You don't pay taxes until the money is withdrawn.

403b

Similar to the 401k, but for employees of schools and certain other non-profits.

457

Deferred compensation. Very much like a 403b, but money can be taken out before 59 1/2.

Limited to an additional $17,500 a year.

Can max out a 403b AND a 457.

Roth IRA 

Grows tax-free, pay the tax now.

$5,500 maximum per year.

Cannot take out until 59 1/2

ORDER TO INVEST:

1. 401k up to the employer match. This is free money, do not pass it up.

2. Roth IRA to the maximum $5,500

3. Back to your 401k/403b to maximum

STOP WHEREVER YOU REACH THE 15% recommendation for income to be put toward retirement.
CHAPTER 8 TEST Tuesday

Corrected Life Event: Retirement financial calculator assignment together in class so the significance of each answer could be discussed.

Assignment was turned in after being corrected.

Reviewed what money is…and isn't.

Is confederate currency money?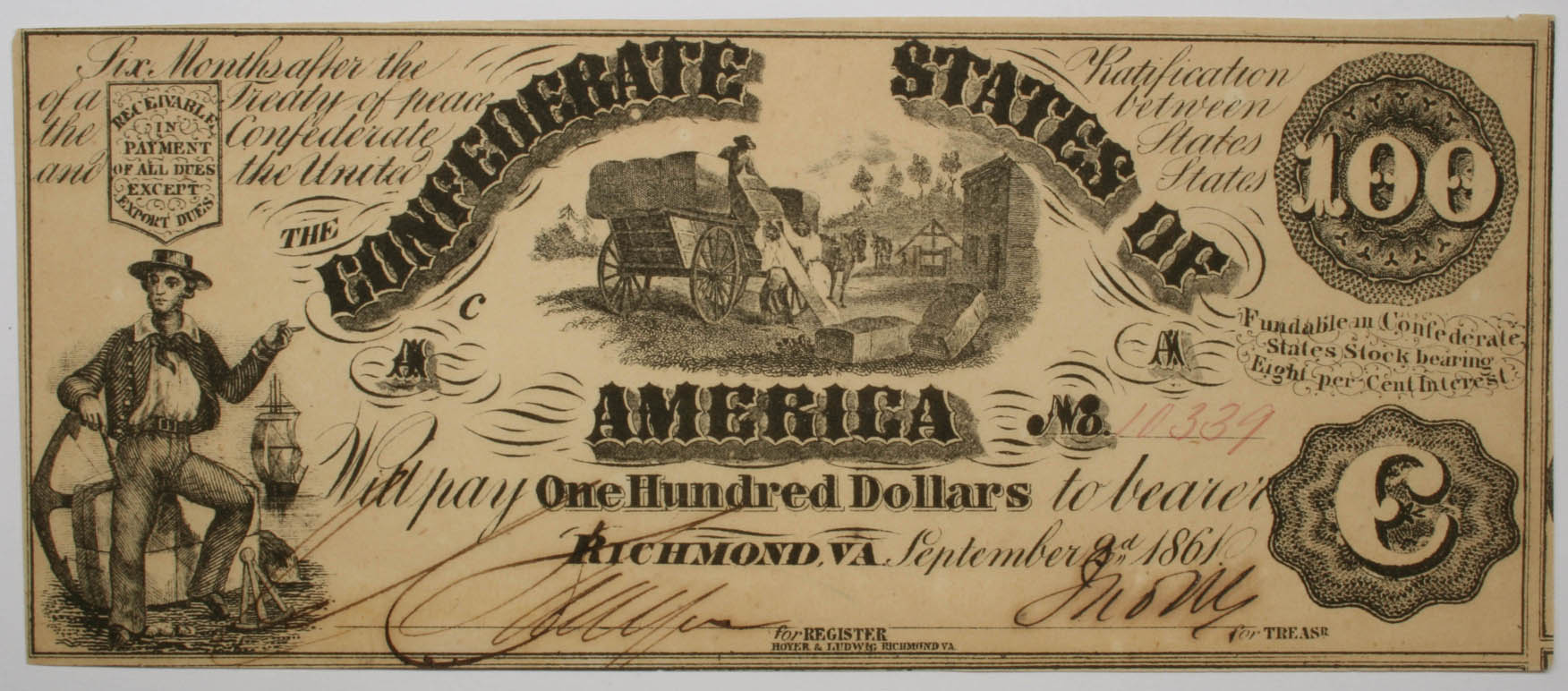 It may have been at one time, but now it lacks likely the most important characteristic of money…acceptability.

Money is what we accept as payment for something.

Our currency is FIAT money. Fiat means it is not backed by gold. It only has value because people believe in the strength of the United States.

Credit Cards & Debit Cards are also used as money.

A debit card is like a check. You enter your PIN and it authorizes a withdrawal of money from your checking account.

Using a credit card means the bank issuing the credit card is making the payment and you must pay them back. If you do not pay them back within a grace period of usually a month you will begin to accrue interest for using their money for the purchase.

FDIC insurance is meant to give people a sense of security to keep their money in a bank. Insures up to $250,000 per account if the bank goes out of business.

On Monday we will learn more about:

Personal Savings Rate in the United States.
FICO (credit score)
Credit Union v. Bank
Federal Reserve responsibility for the money supply & supervision of banking
Bonds
Retirement account specifics: 401k, 403b, 457, Roth IRA
CHAPTER 8 TEST on Personal Finance on TUESDAY

Mr. Spratt was my substitute in class today as I worked on social studies final exams for UCS.

Students had laptops and the entire hour to complete Life Event: Retirement financial calculator assignment

Due Friday, will be corrected & collected in class.
CHAPTER 8 (PERSONAL FINANCE) TEST will be Tuesday 5/14

Students will receive a review sheet telling them the topic of each question on the test on Friday.

Graded & turned in Life Event: Budgeting, Saving, & Debt together in class.

As we graded the assignment I focused on the behaviors that will help students build wealth.
Discussed with students to think of the opportunity cost when they decide to spend. It is ok to spend, just realize the $2000 TV is costing you more than that. The real cost of the TV is what else you could've done with that money such as investing it in a mutual fund. $2000 invested making 10% a year would be $13, 455 after 20 years. Keep that in mind when deciding to buy that TV!
Another focus was on starting early. Waiting just one year can cost you over $100,000!
Don't have credit card debt. It is awfully hard to build wealth when you have to pay a @280 a month credit card bill!

In class activity to discuss the answer to the question posed in 8.2 of the Chapter 8 text, "What makes money…money?"

Various students were given a print out of an object and had to determine if it was money or could be used as money.

Money is anything that is generally accepted as a means of payment.
Functions as a medium of exchange, standard of value, & store of value
We determined the most important characteristic is that it has to be acceptable-the seller must be willing to accept what is offered as payment. This was best seen with the itunes gift card. Most people thought it was money. Then they were asked if they would accept it as payment if someone owed them $100 and most said no.
Money should also be scarce, portable, durable, divisible, uniform
Is Google Wallet money? Click here to learn more about Google Wallet and decide for yourself!
Turn in budget reflection and budget spreadsheet by the end of the hour.

Budget wrap-up

Use tools like Mint.com to help you create and follow your budget.

In the end it comes down to YOU behaving with money. We listened to a call on Dave Ramsey's show last Wednesday where Dave discussed budgeting. Click here to listen. Listen to April 30, 2013 and fast forward the slider until it's under the 1 in 2013.
Don't Buy Stuff You Can't Afford video clip from SNL
Briefly explored Feedthepig.org website
Feed the Pig commercials
Overview of the week

We will continue to focus on personal finance this week.

Be sure to read Chapter 8 this week. We are spending a lot of time doing activities outside of the chapter. We will have 2 more financial calculator assignments.

We may test on this area (both Chapter 8 & activities outside the chapter) on Friday. You will receive a review sheet prior to the test that gives the subject for each question on the test.

Student groups finished their budgets.

Upon completing budget for the two situations, students should complete the budget reflection assignment.

Ideally students will complete the budget reflection and turn in both the budget numbers and budget reflection by the end of the hour today.

If more time is needed, students can complete and turn in their budget numbers and budget reflection on Tuesday.

Shared realistic numbers from column 2 of the budget activity for students to see how close their estimates were.

Discussed difficulties in balancing a budget given the income or expenses for each situation.